Winter Blanded Wool ! Silver by G.N ! Premium Quality Fabric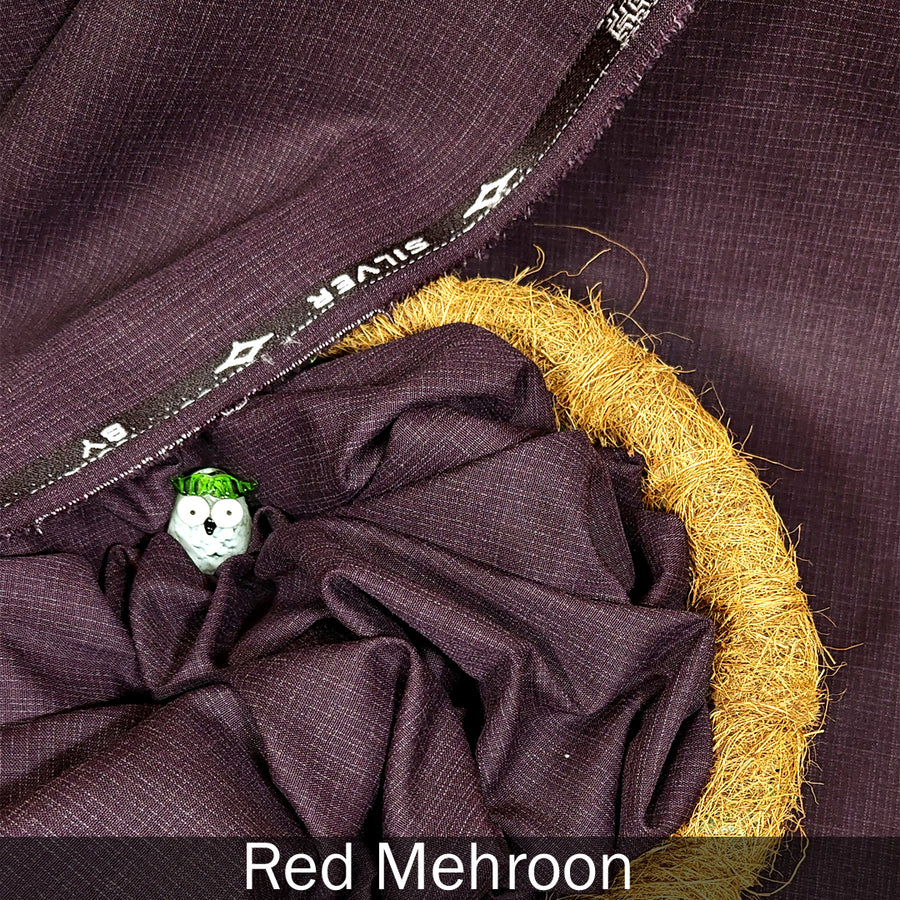 Silver Blanded Wool is a light-weight-yet-warm fabric, specifically designed for luxury winter wear. Its texture is perfectly balanced for men's apparel, providing a comfortable feel, along with an elegant outlook. Available in light colors, Titlis Blend is the must-have fabric for luxurious winter fashion.
PRODUCT DESCRIPTION:
Design: Design: Slub & Lining Texture
Thread Count: 60 Single For Medium Weight - Longer Durable Fabric & Sleek Elegant Outlook.
Yarn: Poly Viscose 80/20 For Wrinkle Resistant - Anti Fluff (Burr) - Comfortable On Body & Medium Weight Fabric.
Premium Yarn - Solid Dying - Medium Fall Fabric Finish
Suit Size: 4 Meter & 56 Inch Width