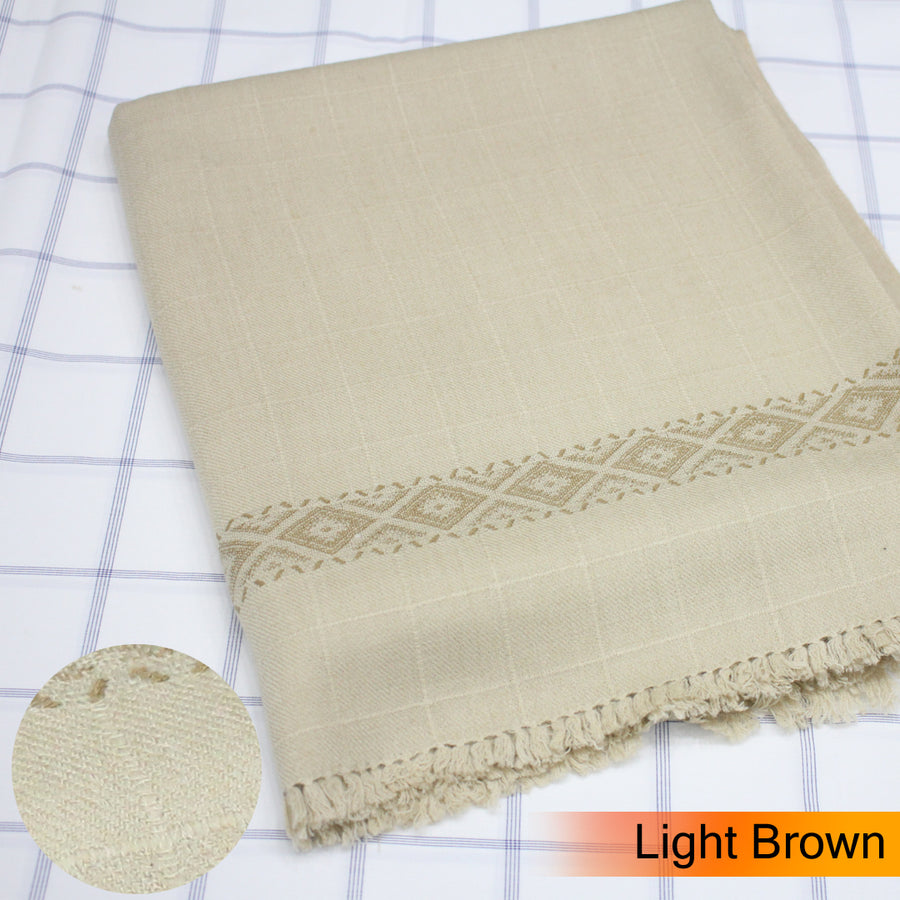 Vicuna Wool Luxury Check
Regular price Rs.3,950.00 Sale Rs.6,550.00
SKU:
Categoties: Shawl
Tags:
Vicuna Wool ! Light Weight ! Check design 
Transform your outfit with this men shawl. Style up with these shawls in colder days to create a true expression. Wrap it up and inject style in your personality with this accessory. This warm and stylish shawl lets you amp up your style and combine function with fashion. 
Long production time: Vicuña coats grow very slowly, and sometimes they take as long as three years to grow back after being sheared. A single vicuña produces about 0.5 kilograms (1.1 pounds) of wool per year, which makes vicuña wool very rare and valuable.
Size
Width 1.5Yard 
Length 3Yard