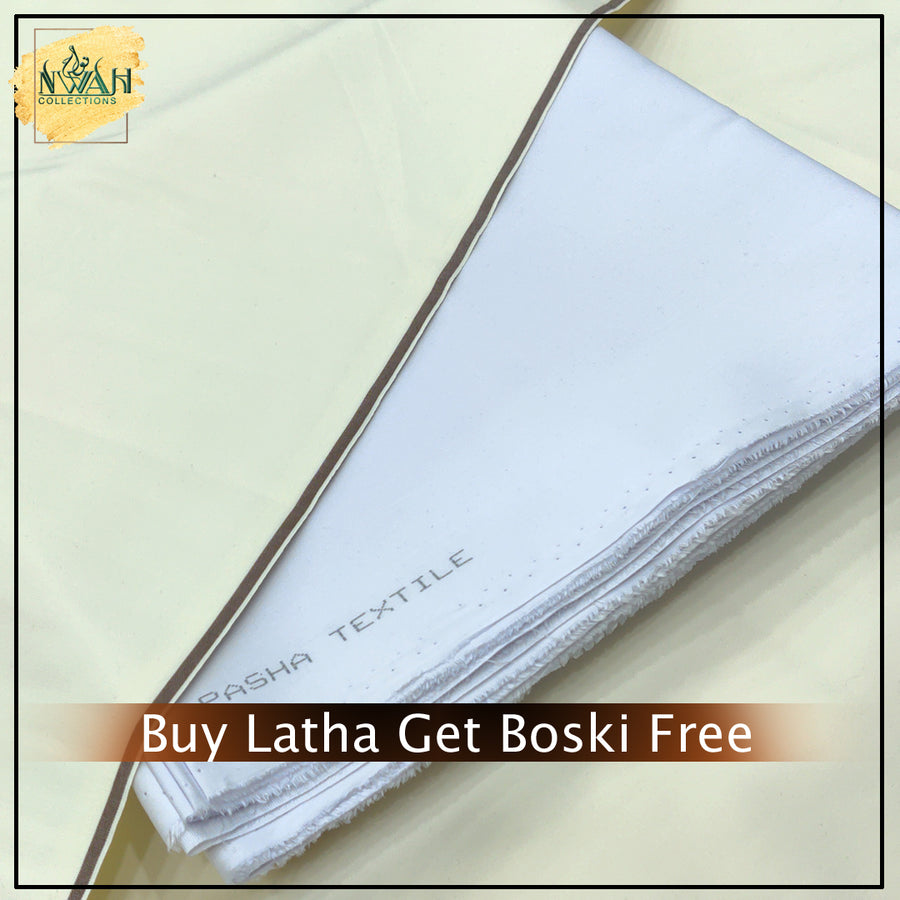 Buy 1 Get 1 Free
Regular price Rs.2,850.00 Sale
Buy Latha Get Boski Free
Cotton Latha
A Perfect Cotton Latha to Enjoy Your Day With an Elegant Outlook in a 100% Men Unstitched Latha Cotton. Graceful Classic Cotton in Finest to Expereince In Your All Important Day.
Description of Product: 
Fibre Quality: Fine Combed Cotton.
Composition: 100% Cotton Latha
Design: Plain
Styles: Bright, Solid
Light Weight
Season: Pre Winter
Length: 4.5 Meter
Width: 56 inch

 

Roman Boski is always Trending in Men Fashion to Maintain Grace In Your Outfit. 

Size: 4 Meter Suit with 56 Inches Length
Season: Summer
Fabric: Poly Viscose Boski
Dying: Solid Dye
3different color 
cream, offwhite and sky 

This Product is with 90 Days   Warranty For Bur & Color, 100% Suit Amount Refund.